A Gorgeous Sapphire and Diamond Necklace by Scavia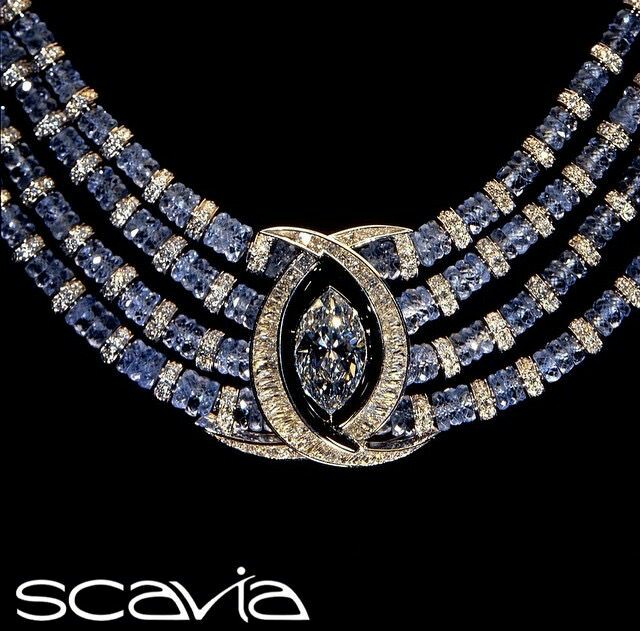 A Gorgeous Sapphire and Diamond Necklace
Scavia was founded and developed in Italy, a magical land where history, art and tradition have for centuries interwoven to create that special style which permeates our everyday work.
They are proud to be part of this culture and try to be worthy of it. Day after day, they apply themselves unsparingly to the pursuit of perfection.
Their story is the story of a small jewelry-making workshop which Domenico Scavia opened in 1911. Over the years the workshop grew thanks not least to the work and passion of his daughter Sara and grandson Fulvio Maria.
Scavia is today one of the great families of Italian luxury. It stands out for its extraordinary artisan expertise and highly recognizable style acquired in more than a century at the forefront of the international jewelry world.